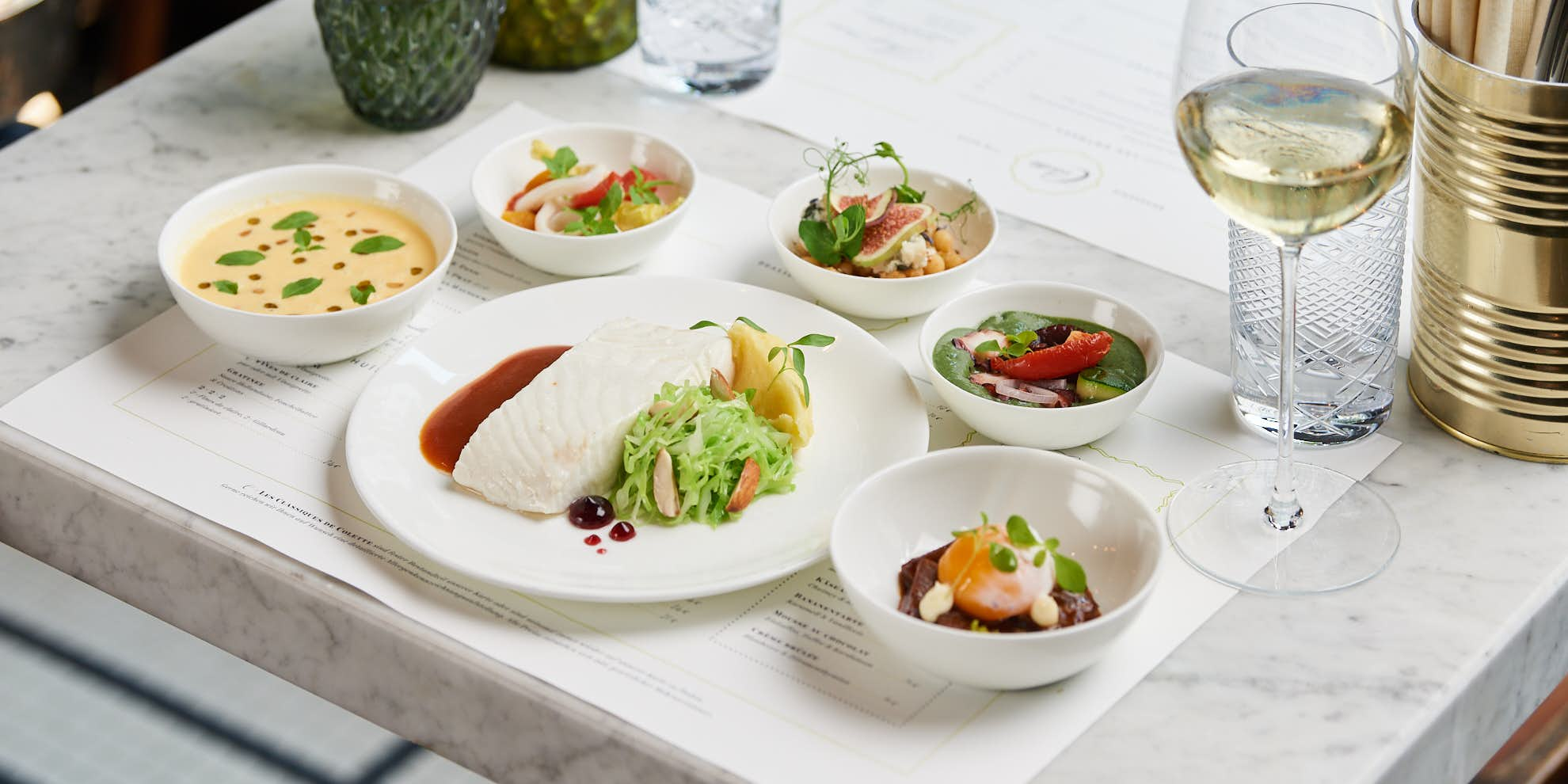 la table dressée - berlin
Even more delicious variety on your table! We will ensure this with our new lunch concept: "la table dressée".
From 28 October 2021, we will present you under this name a richly laid table full of French delicacies every day from 12:00 am to 14:30 pm. We will start with five small starters and a main course, which we will serve simultaneously and take you on a culinary journey through France. This is followed by a delicious dessert.
In other words, a total of seven different culinary delights à la Tim Raue, which you can enjoy at a price of 33 euros per person. All dishes will change regularly, so it will never be boring. Treat yourself to a special kind of lunch break and let Dominik Obermeier's kitchen team spoil you - at your own pace, whether for a quick business lunch or a cosy time-out with your loved ones.
Of course, you can also continue to choose à la carte from our regular menu as the mood takes you.
Lunch "la table dressée" for € 33 per person: