Colette à la maison
Enjoy a dash of the Colette flair from the comfort of your home.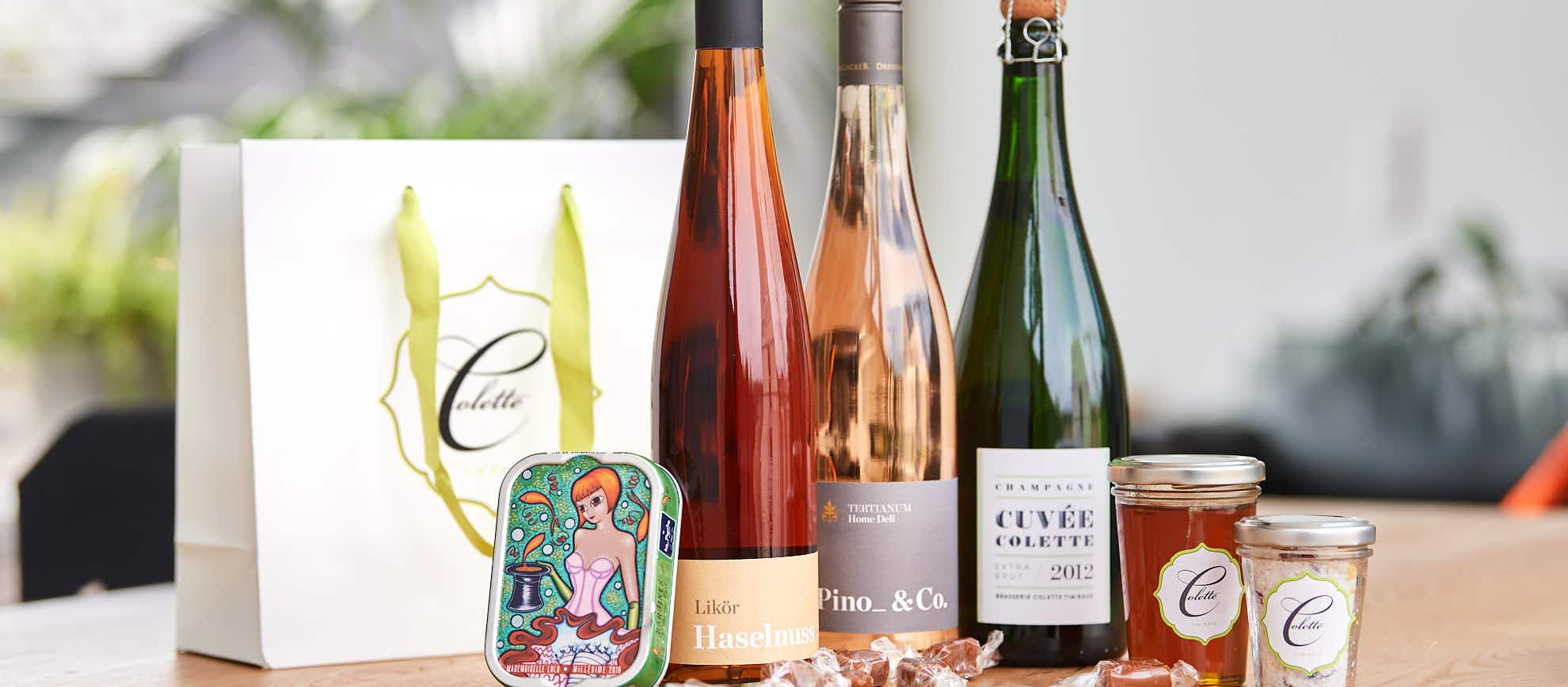 Treat your loved-ones to special moments of indulgence à la Tim Raue. To make sure you need not miss out on our Colette favourites during lockdown, we have carefully compiled the following Colette Boxes for you:
Only while the spring lasts!
Before summer officially begins on 21 June, we have a delicious and limited spring special for you: Take advantage of the last chance and order our limited Colette box for hours of enjoyment at home or as a gift.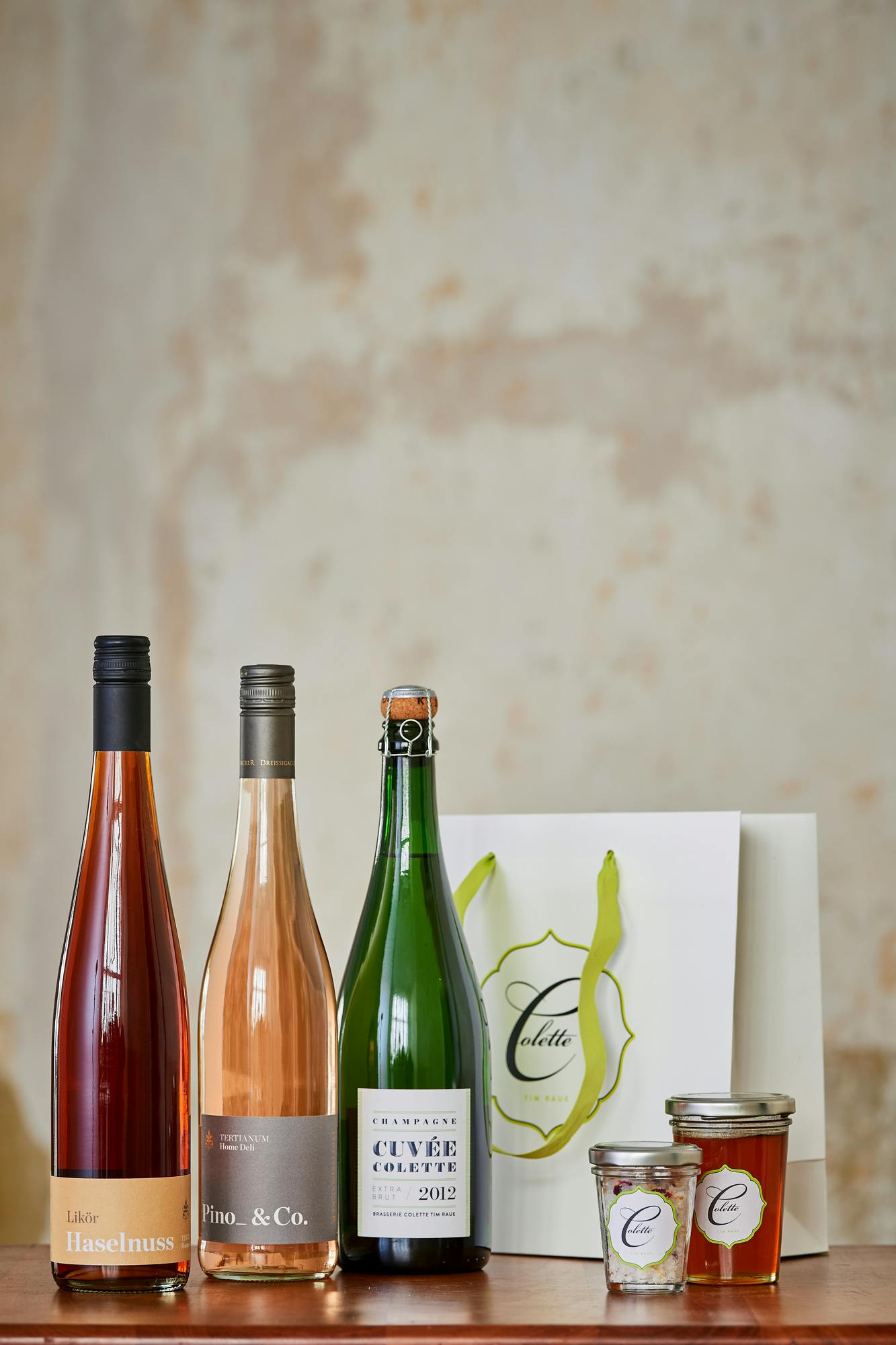 Spring special content
a jar of "Cornflower Petal Fleur de Sel" salt, flavoured with cornflower petals
a jar of Honey with Cardamom
Option 1: a bottle of Pinot & Co Rosé
Option 2: a bottle of "Cuvée Colette" vintage champagne
a bottle of Tertianum Edition Hazelnut Liqueur (selected by Tim Raue) from the "Senft Destillerie" spirits manufacturer near Lake Constance
Price includes shipping (DE):
Spring special with wine option: €65
Spring special with champagne option: €89
Order information
Shipping costs are included in the price (Germany only). We look forward to receiving your order via colettebox@die-schneiderei-berlin.de. If desired, including a personally labeled greeting card - please let us know your message when placing your order.