Colette cookbook
Our recommendation for a special treat at home!
The new cookbook
"Tim Raue – Rezepte aus der Brasserie"
In this book, the star chef provides a glimpse behind the scenes of French cuisine. Let yourself be swept off to Paris, and savour the taste of bistros and brasseries. From steak-frites, ratatouille and vol-au-vents to tarte tatin and classic madeleines, you'll find basic recipes and dishes with a twist from the celebrity chef. You'll also find out how traditional bistro and brasserie cuisine evolved. Tim Raue reveals how he got into French cuisine and where he gets his inspiration from. You can look forward to an exclusive journey with the chef to one of our absolute favourite countries.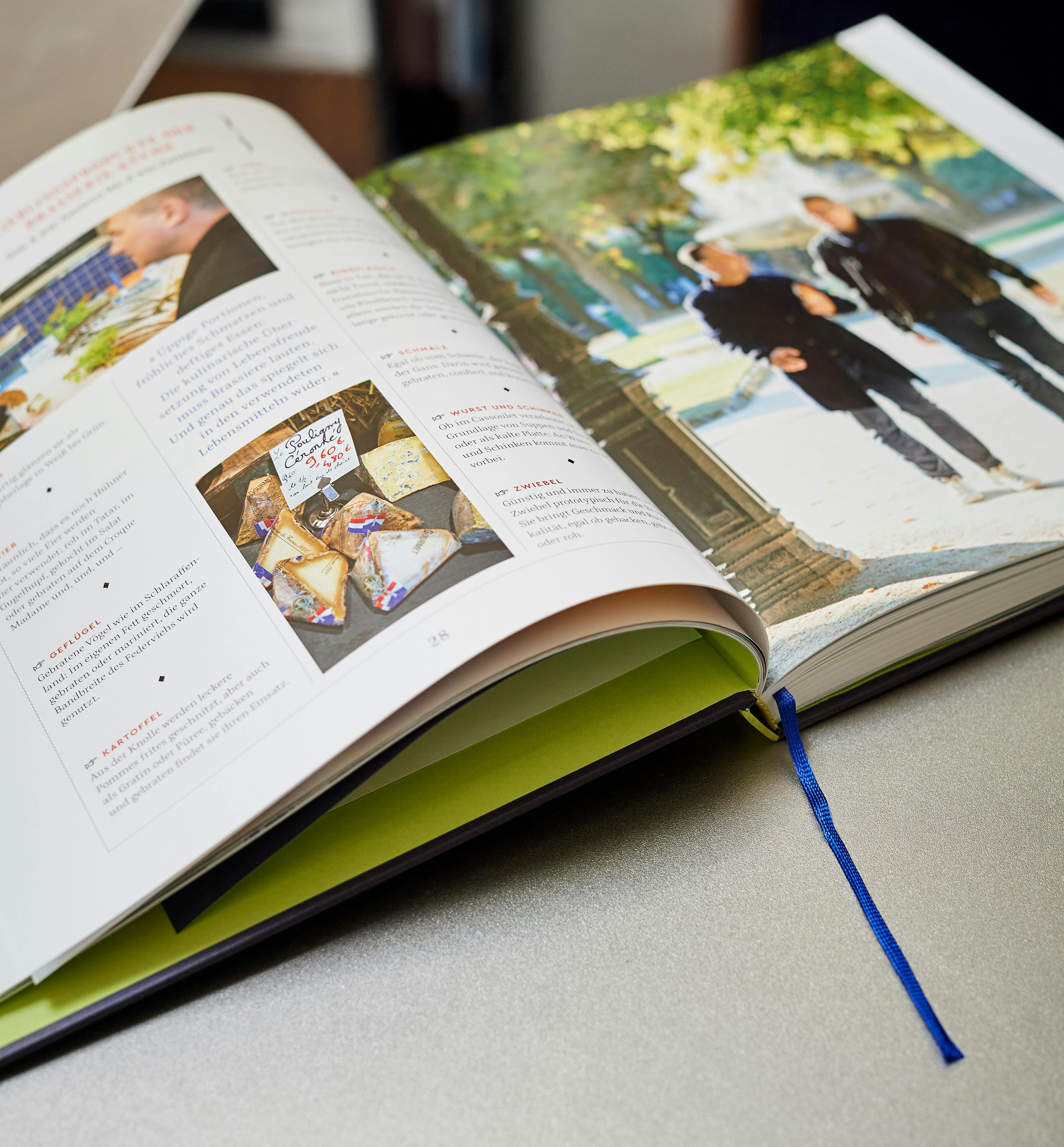 Tim Raue – Rezepte aus der Brasserie
We say »Mais oui!«
Take a look behind the scenes at Brasserie Colette
60 outstanding recipes created by star chef Tim Raue
A new take on French brasserie cuisine
Published on 16 March 2020 by Callwey Verlag.
Price: €45.00