Special Guest:
Janina Uhse
Kitchen director Dominik Obermeier welcomes actress Janina Uhse to Brasserie Colette Tim Raue Berlin.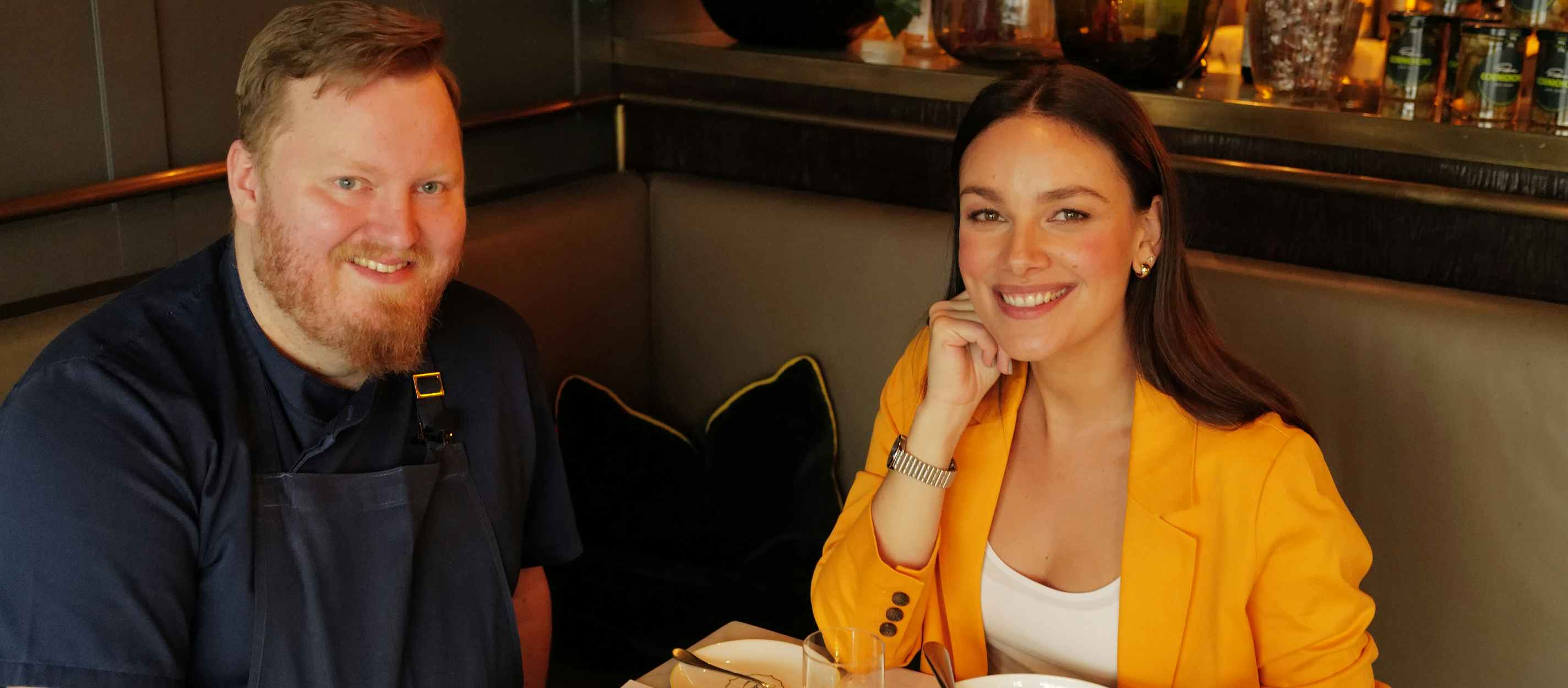 Behind the scenes
What do actress Janina Uhse and our kitchen director Dominik Obermeier have in common?
Correct: a great passion for cooking!
As part of the recently launched video series "ZU GAST bei" on Janina's food blog "Janina and Food" she visited the Brasserie Colette Tim Raue Berlin. Dominik Obermeier welcomed her warmly and took her directly behind the scenes and cooking pots. What happened in the kitchen and how the jointly cooked shrimp Marocain tasted, you can find out here in the video (only in German):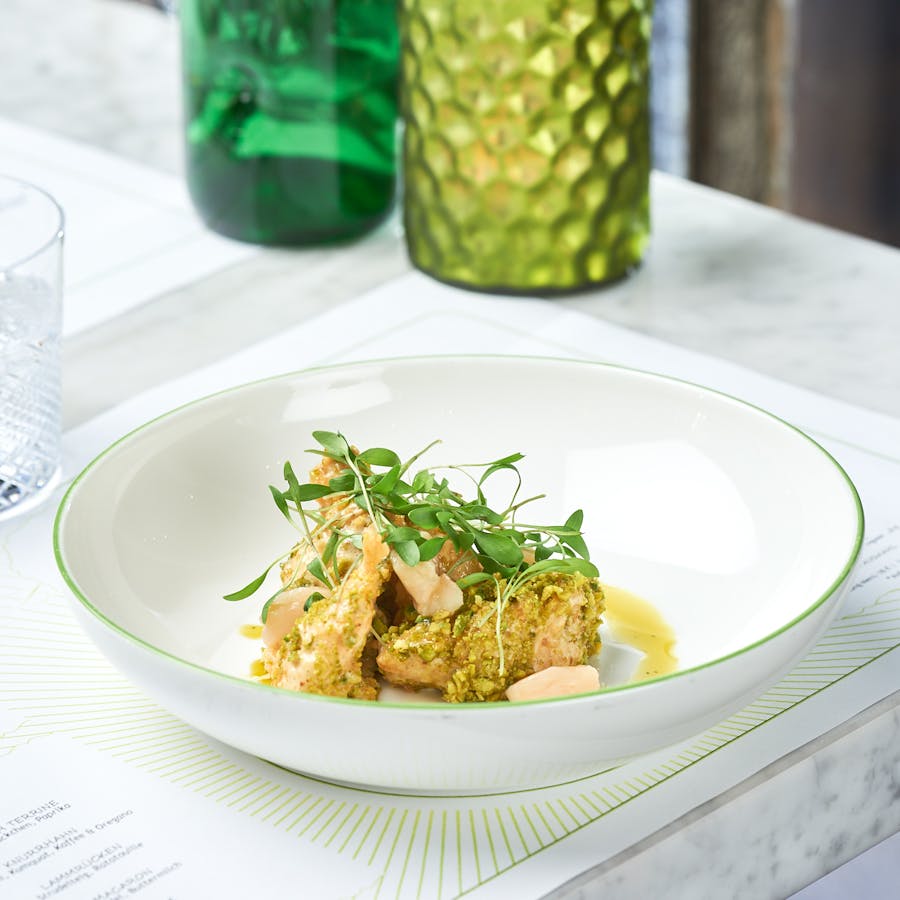 The prawn Marocain
Want to recreate our classic and all-time favorite at home? We'll tell you how to do it in the following.
Have fun with the preparation and bon appétit!
We look forward to welcoming you soon at Brasserie Colette Tim Raue in Berlin, Constance or Munich. More details about our locations and a direct reservation option can be found at the bottom of the page.
Ingredients (for 5 people)
Lychees
5 lychees
100 milliliters of lauter sugar
2 drops of rose water
Prawns
20 prawns
for the tempura dough:
1 egg
100 grams of cornstarch
100 grams of wheat flour type 1050
1 teaspoon of baking powder
1 pinch of piment d' Espelette
salt
160 milliliters of cold water
Vadouvan-Mayonnaise
100 grams of mayonnaise
1 tablespoon of green Tabasco
2 tablespoons of lemon oil
1 tablespoon of vadouvan
1 teaspoon of cumin seeds
Serve
Pistachios, chopped
Pistachio oil
Coriander or cilantro
Step 1:
Remove the skin from the lychees, remove the seeds, cut into quarters and mix with the lychee sugar and rose water.
Step 2:
For the tempura batter, mix the egg with the dry ingredients, gradually add ice-cold water and whisk to a smooth consistency. Peel the shrimp, pull through the tempura batter and deep fry.
Step 3:
Mix mayonnaise, green Tabasco, lemon oil, powdered vadouvan and cumin. While still hot, drag the shrimp through the vadouvan mayonnaise so that they are lightly coated. Then sprinkle with chopped pistachios.
Step 4:
Arrange five shrimp per person along with five lychee quarters, drizzle with a little pistachio oil and garnish with young cilantro or coriander cress.