Crêpe à la Colette
The story and recipe of our popular Crêpe à la Colette by Tim Raue. Learn more here!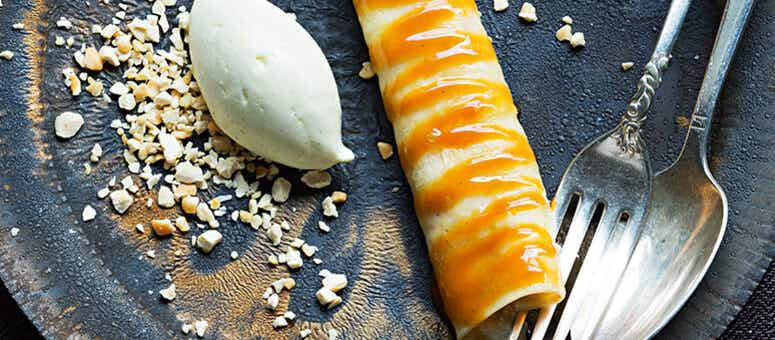 The story
There are dishes that you try once and they leave a lasting impression. For Tim Raue, such a dish is the crêpes with caramel au beurre salé, banana and vanilla: sweet with a hint of tingling saltiness, warm and with a cloud-like consistency. It's been years since he enjoyed these crêpes as a child at Madame Colette's little cart on the beach in Biscarrosse, a commune south of Bordeaux, but those sensations are still with him.
It is therefore not surprising that Tim Raue developed a recipe for this "Crêpe à la Colette" for Brasserie Colette Tim Raue. A traditional element of French cuisine with a sophisticated twist à la Tim Raue. Culinarily simple to understand, the Crêpe Colette reflects pure joie de vivre.
Spoil yourself and your guests with this sweet delicacy. You will find this recipe for the Crêpe à la Colette as well as many other recipes and fascinating glimpses behind the scenes of the Brasserie Colette in the cookbook "Tim Raue - Recipes from the Brasserie".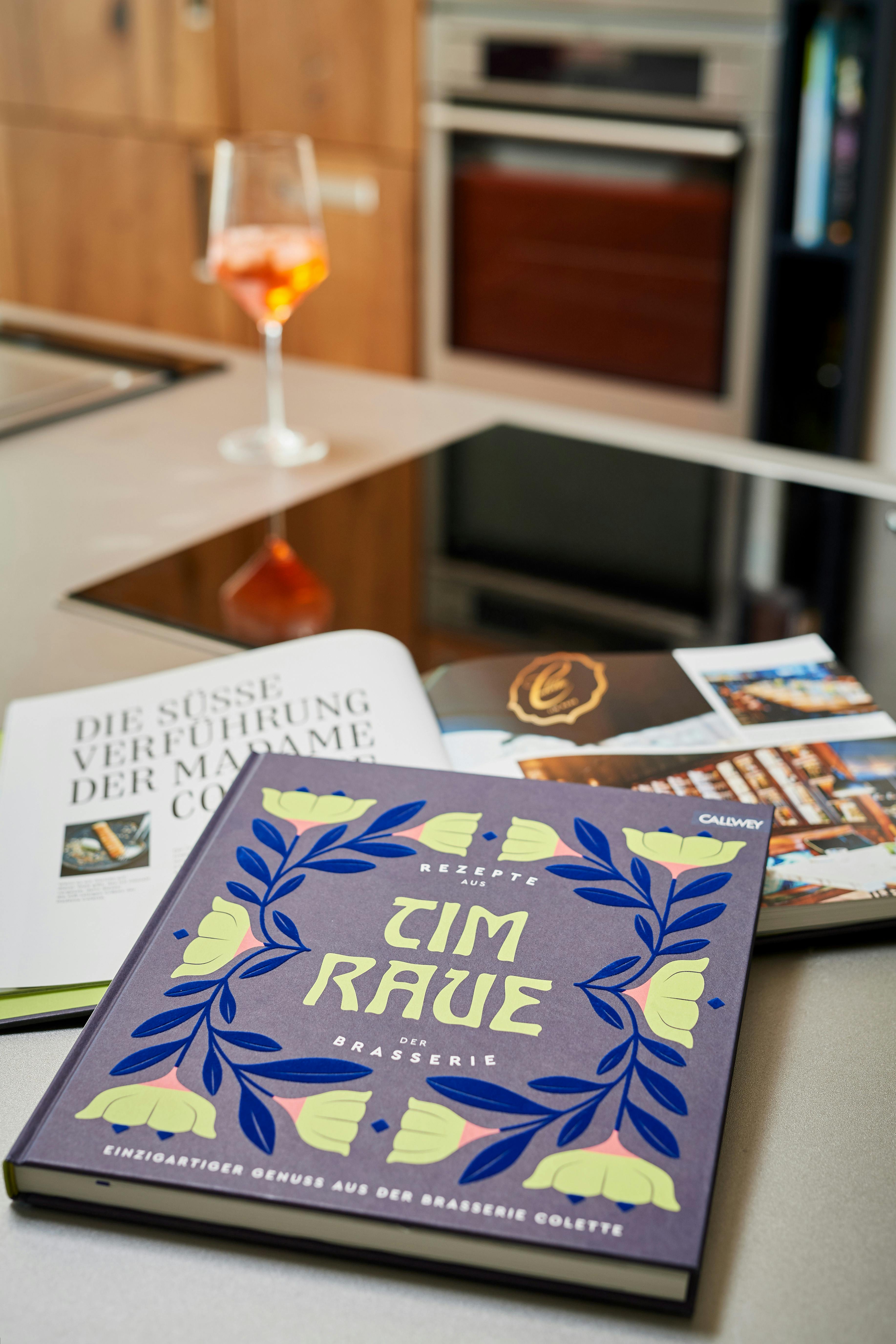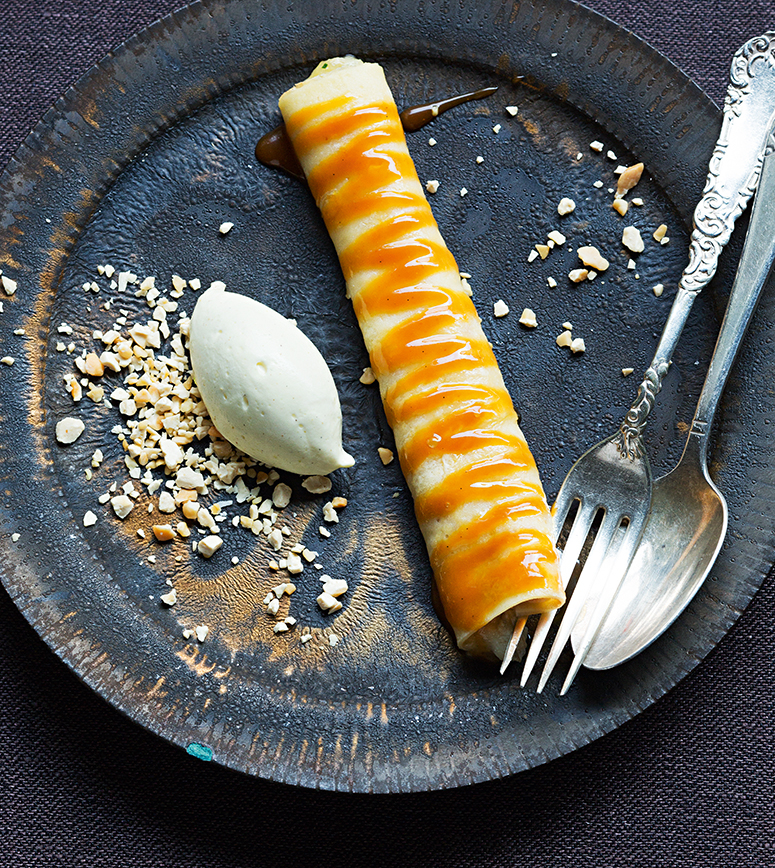 The recipe: sweet and salty crêpes inspired by Madame Colette
Below we reveal the secret recipe for our Crêpe Colette.
Have fun preparing it and bon appétit!
We look forward to welcoming you soon at Brasserie Colette Tim Raue in Berlin, Constance or Munich. Further details on our locations and a direct reservation option can be found at the bottom of the page.
Ingredients (for 6 people)
Crêpe
250g flour
500ml milk
4 egg yolks
80g butter, liquid
1/2 vanilla pod (pulp)
Banana filling
3 bananas
4 tbsp light muscovado sugar
4 tbsp water
4 tbsp rum
1/2 tsp lemongrass, finely chopped
1/2 tsp ginger, finely chopped
1/2 organic lemon (grated)
Vanilla ice cream
6 egg yolks
120g light muscovado sugar
2 vanilla pods (pulp)
300ml whole milk
300ml cream
1 tbsp mascarpone
1 pinch salt
Optional
Salted caramel sauce
Nougat de Montelimar (grated)
Crêpe
Mix all the ingredients together to make a smooth batter and fry in a pan to make thin crêpes.
Banana filling
Roughly mash the bananas with a fork. Melt the light muscovado sugar with the water in a pot and deglaze with the rum. Add the bananas, lemongrass, ginger and lemon zest and set aside.
Vanilla ice cream
Beat the egg yolks with the muscovado sugar. Heat the cream, milk, mascarpone and the pulp of the vanilla pods, but do not boil. Add to the eggs and continue beating quickly until the mixture becomes noticeably thicker and more compact. Freeze in an ice cream maker.
Arranging
Fill the crêpes with the banana mixture and arrange on a plate with caramel sauce. Serve with vanilla ice cream and sprinkle with Nougat de Montelimar.